Paul McCartney Books First U.S. Shows of 2014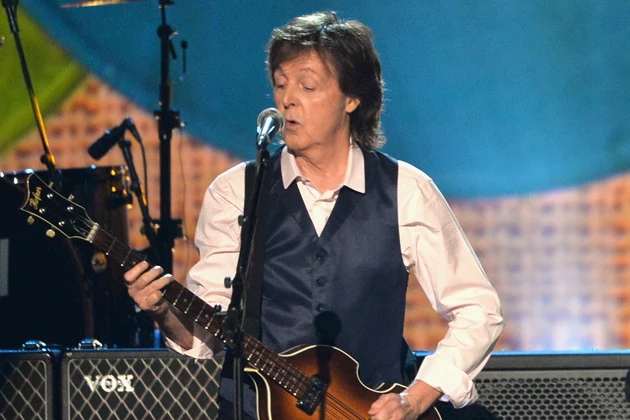 Fifty years after he first stormed the shores of America, Sir Paul McCartney is set to invade all over again. The former Beatle has announced his first four shows in the United States this year as a continuation of his critically acclaimed 'Out There' tour which kicked off in Belo Horizonte, Brazil last year.
McCartney will get things started in New Orleans, LA on June 19, followed by another show the same month in Louisville, KY on the 26. Two further shows in July have been confirmed with a date marked for Albany, New York on the 5th, followed by a concert in Pittsburgh, PA two days later. By the way, we know excellent restaurants — vegan-friendly, of course — in all of those fine cities if you need us, Paul.
While only four dates have been announced thus far, the press release promises the announcement of a number of additional shows to come. Tickets go on sale Monday, April 14… unless you have the right credit card, of course!
Paul McCartney 2014 'Out There' U.S. Tour Dates:
6/19 – New Orleans, LA
6/26 – Louisville, KY
7/5 – Albany, NY
7/7 – Pittsburgh, PA
Source:
Paul McCartney Books First U.S. Shows of 2014